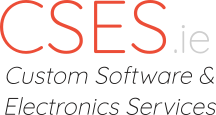 Hi. My name is David Collins. I am a software engineer based in South-east Ireland. I offer development and consultancy for custom hardware devices - in the area of home automation, small industrial devices, and other bespoke applications. I offer design services for both hobbyists and industry, and all types of enterprises in between.
You can contact me at .
My Stack Overflow profile can be found here. Links to my other work-related accounts can be found in the footer below.
Important: To anyone considering contacting me in relation to new opportunities, it is important you understand my opposition to the recent public health measures.
P.S. As of Nov 2023, I am migrating from my old site ( here ). E-mail address not updated yet.